Celebrate Elena; Season 1: First and Last Episode
celebrate elena : day 1 - season 1

first and last appearances per episode
spell your name with fictional characters
Paige Matthews


Ally McBeal

Isabella Swan

Georgina Sparks

Elena Gilbert
OOC: I want to make a Delena video with Michael Jackson's I Just Can't Stop Loving You as background music but I don't know if I should use the original version of the song or the Glee version.  Don't get me wrong, I love both versions but as a fan of the King of Pop, Delena and TVD, it's hard to choose.  Any suggestions or recommendations will be very much appreciated.  I look forward to reading your thoughts about this……..if I get any.  Haha!  ;)
March: Reblog or like this if you still ship Klaroline!
Anonymous asked: "GET THE FUCK OUT FROM KATHERINE'S TAG YOU FUCKING PIECE OF SHIT."
Oh, I'm sorry.  Did I hurt your feelings?  Maybe a song will cheer you up.
*clears throat and starts to sing*
No one knows what it's like to be the bad fan
To be the glad fan
Behind cruel eyes
No one knows what it's like to be selfish
To be devilish
To watch Katherine die
But my dreams, they are fulfilling
As my hatred seems to be
I'm forever truly happy
Katherine's stuck in Hell and will never be free
Okay.  Singing's over.  You can go now.  Goodbye.  ;)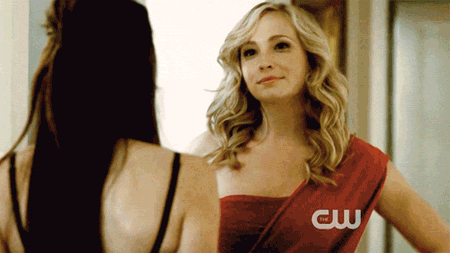 It's been a pretty sad few weeks without Elena on the show, so to celebrate her return in this episode, the Elena Stan Club is announcing a new Elena event called the "Celebrate Elena" event.

This is a pretty simple and open-ended event just intended to get people creating and enjoying fanworks of Elena. This time, the themes are just the following:

Friday March 7-Saturday March 8: Season 1

Sunday March 9-Monday March 10: Season 2

Tuesday March 11-Wednesday March 12: Season 3

Thursday March 13-Friday March 14: Season 4

Saturday March 15 -Sunday March 16: Season 5

What do you have to do? Just create something Elena-based that is related to the season for those days. Entries can be edits, gifsets, fanfiction, meta, fanmixes, poetry, fanart, fan videos, etc. Remember to tag all entries #celebrate elena and have fun!
Anonymous asked: "You've been reported for harrasment. Tag your hate."
Thanks for the warning but I doubt Tumblr will delete me for posting something negative about a fictional character I've previously been liking/loving and now hating for as long as I can remember.  Since, I don't know, Season 2?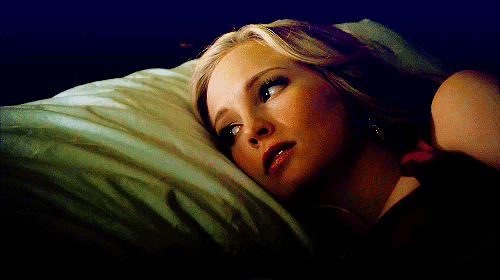 Katherine Pierce/Katerina Petrova is DEAD!
Ding dong, the bitch is dead
Which old bitch?
The Petrova bitch
Ding dong, the Petrova bitch is dead
High ho, the dairy oh
Sing it high, sing it low
Ding dong, the Petrova bitch is dead
She's gone where the bad girls go
Below, below, below
Yo-ho, let's give her some vervain and rip her heart out
Ding dong, the merry-oh
Sing it high, sing it low
Ding dong, the Petrova bitch is dead